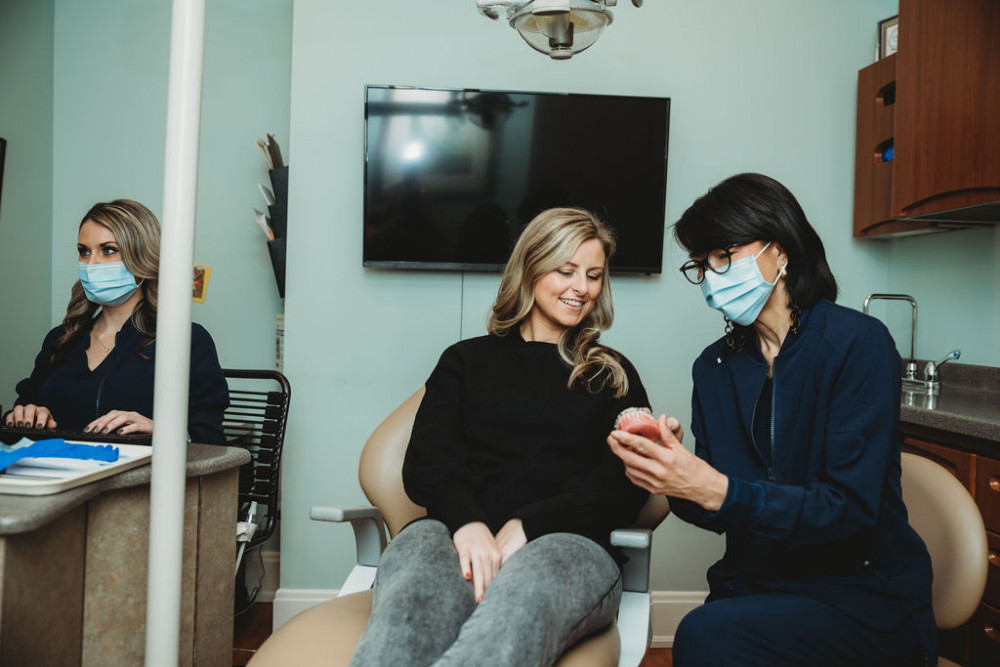 Orthognathic surgery (surgical orthodontics) treats complex craniofacial cases that involve the mouth, jaw, face, and skull, including severe cases of malocclusion (bad bites) and jaw bone abnormalities.
If you need surgery, Dr. Kerr and Dr. Levy will work closely with your oral and maxillofacial surgeon to ensure you receive the best possible care.
Everything you need to know about surgical orthodontics
Surgical orthodontics treats adults with severe improper bites or other aesthetic concerns. To be a candidate for orthognathic surgery, your jaw must be done growing, typically by age 16 for females and 18 for males.
Depending on the severity of your case and the alignment of your jaw, you may or may not need surgery. During your treatment, we'll evaluate whether you need orthognathic surgery.
An oral and maxillofacial surgeon performs your orthognathic surgery in a hospital. The surgery can last several hours, depending on each individual case.
Because orthognathic surgery is a major procedure, you'll need a two-week rest period for recovery. Schedule some time away from work and school during the healing process.
After your jaw has healed, Dr. Kerr or Dr. Levy will place braces to fine-tune your bite. For most surgical patients, braces are removed within 6 to 12 months following surgery, after which you will wear a retainer to help maintain your new smile.
As with any major medical surgery, there may be certain risks to having orthognathic surgery. However, the well-researched and documented process has been performed successfully for many years.
For many patients, the greatest reward of having orthognathic surgery is achieving a lifelong exquisite and healthy smile. Whether you need orthodontic treatment to correct malocclusion or jaw abnormality, orthognathic surgery can help restore your confidence and leave you smiling for many years to come.
Your comfort matters. If you're concerned about an upcoming surgical treatment, please call us right away to answer your questions and give you any additional information.
New patient? Special offer here!
Welcome to Hyde Park Orthodontics!
We are open and offering complimentary new patient consultations.
How can we help?
I'm considering treatment
I'm a patient and need assistance
Excellent, I can help!
Good news, We're are now offering both free Virtual and In-Office Consultations
PLUS, we have a limited time special offer for you.
Just by chatting here we're both saving valuable time, so you've just earned a $100 credit toward treatment!
Use this promo code: SMILE and click one of the options below here to redeem your $250 credit and let us know what you are comfortable doing next:
I'd like to set up a virtual consultation
I'd like to set up an in-person consultation
I have a quick question - click to call Hyde Park Orthodontics